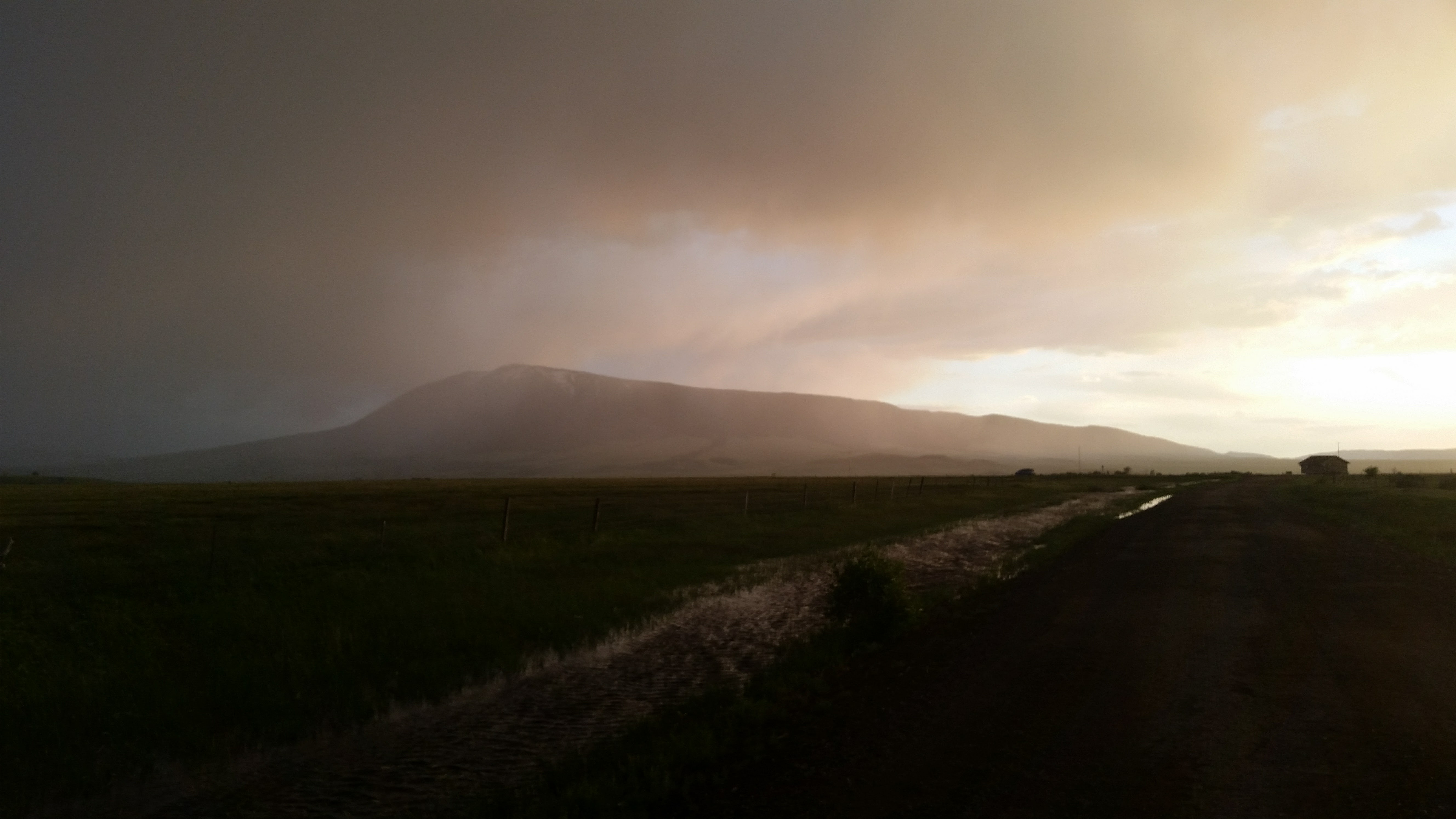 Aspen Highlands Subdivision was developed in the 1970s by Lloyd and Maxine Rogers. Elk Mountain is located in South Central Wyoming just six miles off of Interstate 80, exit 255. There are 100 lots ranging from 2 to 40 acres. Nestled at the base of Elk Mountain outdoor enthusiasts will find an abundance of activities. Quiet walks among fragrant pine trees, aspen groves or trails with miles of unobstructed views. For those wishing to increase their heart rate – hiking at 7,000 feet plus, snowshoeing and mountain biking are just some of your options. And if wildlife is your cup of tea the habitat in Elk Mountain will provide opportunities for you to observe everything from hummingbirds to moose.
The Four Seasons – Wyoming Style
Winters in Wyoming can be harsh; those who brave the cold weather will be rewarded with expansive views of snow-covered mountains and large herds of Elk migrating to lower elevations to feed during winter.
Spring weather in Elk Mountain can be unpredictable; with an elevation over 7,000 feet temperatures can often dip below 20 degrees, winter is frequently reluctant to release her grip on Aspen Highlands. As the snow begins to melt the sound of rushing water can be heard as creeks and rivers run high with crystal clear mountain water.
Summer in the high plains desert brings an explosion of color and a new crop of young animals. World class trout fishing and fly fishing, river rafting, horseback riding, wildlife photography, bird watching and rock climbing are just a small sample of the activities available.
Fall brings color to Wyoming Aspen groves – just a slight breeze causes these trees to rustle or quake – thus the colloquial names quaking aspen or quakers. Aspen groves can be found all along the Continental Divide from south central Wyoming to Yellowstone.
WYDOT Web Cam